IAM Patent 1000 2022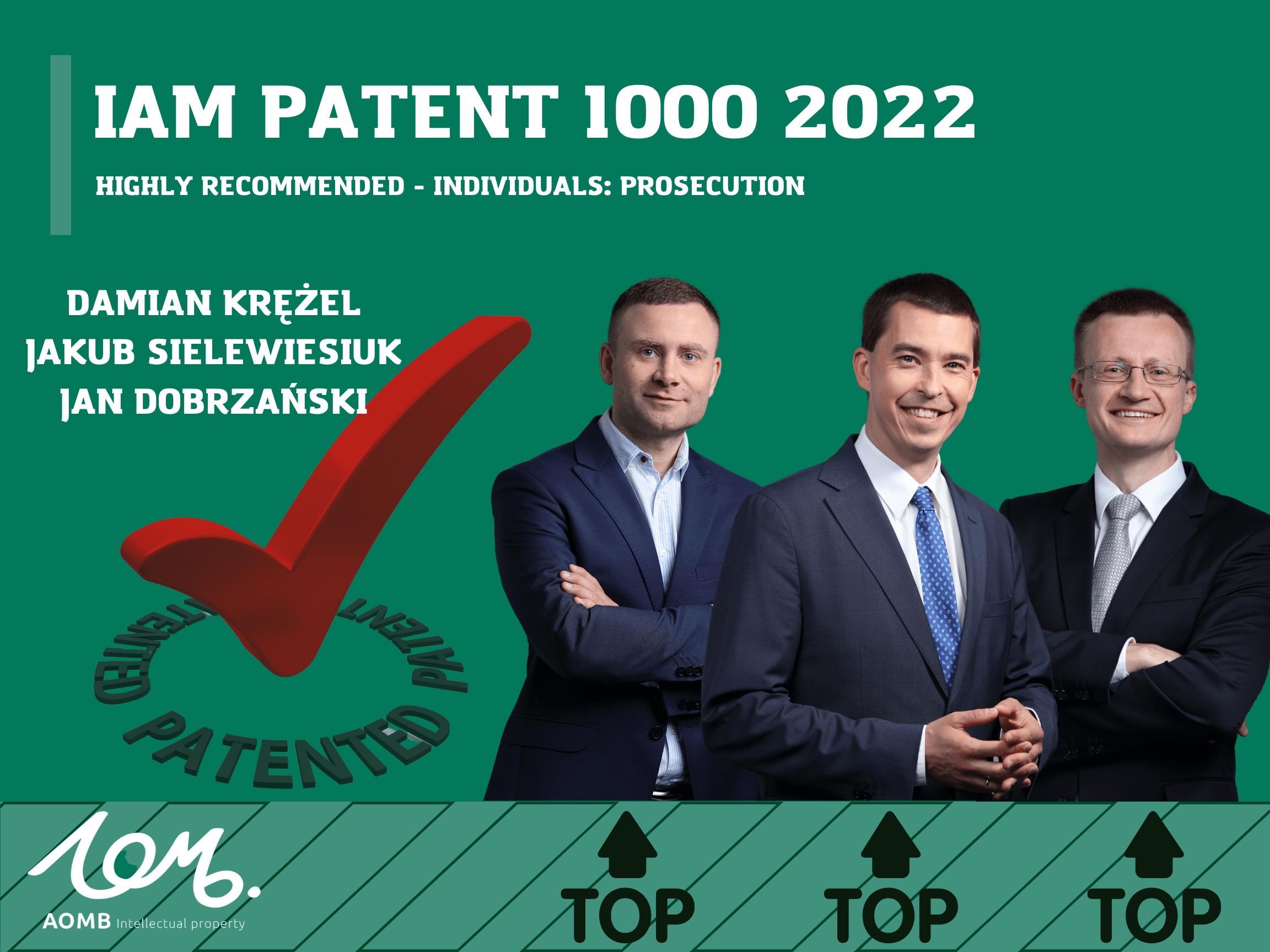 We are pleased to announce that AOMB Polska was included in the list of the company recommended in Poland in the IAM Patent 1000 ranking.
The Patent 1000 ranking focuses on patent practice and is seen as the most important source of information on the best law and patent law firms and individuals in the world's most important patent jurisdictions.
The AOMB Polska company was awarded as covering a wide range of technical fields and having extensive process experience.
Jakub Sielewiesiuk and Jan Dobrzański were individually awarded as leaders and appreciated for their knowledge and approach to clients and business.
Damian Krężel was recognized for managing the portfolio of Wielton SA, our client, whom he represents in over 50 cases. Wielton SA is the third largest company in Europe producing semi-trailers and trailers.
Congratulations to the distinguished patent attorneys and the entire company!
We invite you to read the entire ranking and description of our company under the IAM The Patent 1000.