We have opened a new AOMB Polska office – in Wrocław!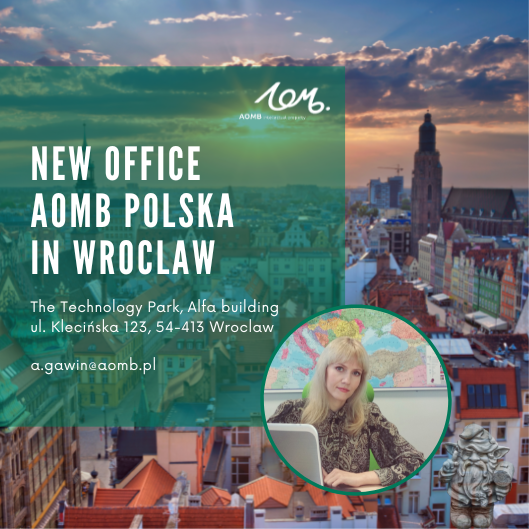 On February 1st, 2022 we had the pleasure of opening a new AOMB Polska office – in Wroclaw
The office is located in Wroclaw Technology Park, in Alfa Building, at 123 Klecińska Street.
We are blended with other offices in a modern ecosystem of innovative startups and creative labs.
Anna Gawin, patent attorney in the life science team, is at the head of our new office. You can contact her by e-mail a.gawin@aomb.pl
We are proud to be present in Lower Silesia! We hope to strengthen cooperation with existing customers and establish cooperation with new people and organizations – both from the region of Lower Silesia and from outside this region!
We invite you to the new office!